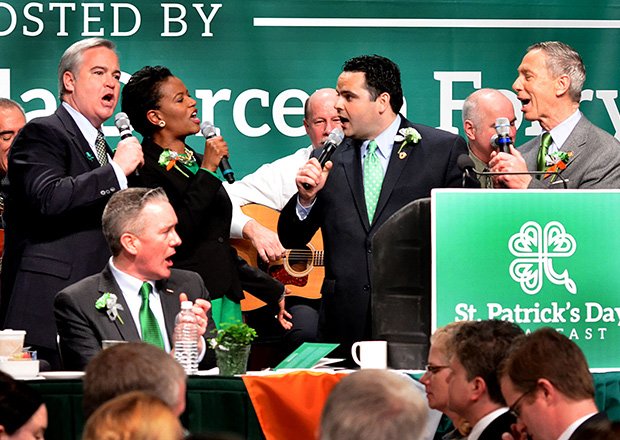 State Sen. Linda Dorcena Forry joins South Boston politicians in song at the annual St. Patrick's Day Breakfast. (l-r) At-large City Councilor Michael Flaherty, state Sen. Michael Rush (seated), Forry, state Rep. Nick Collins and U.S. Rep. Stephen Lynch.
Stories this photo appears in:

Linda Dorcena Forry's bid last year for the 1st Suffolk Senate seat was certainly contentious enough, but once in office, she had to battle for control over one of the spoils of the seat — the right to host the annual St. Patrick's Day breakfast.