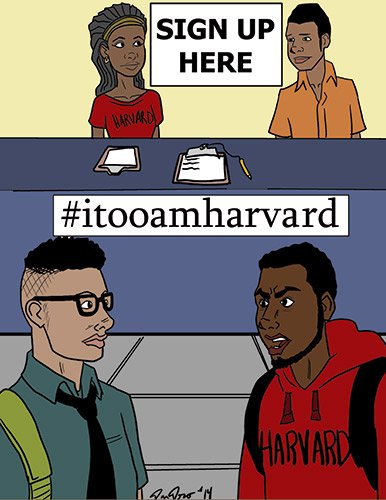 "Like, why would I want to spend my time trying to change campus bigots."
Stories this photo appears in:

In speaking about an alumnus of Harvard University it is sometimes said in jest, "you can always tell a Harvard man, but you can't tell him much." This comment refers to the aura of self-confidence and assurance that seems to go along with the Harvard bachelor's degree. This attitude, sometimes approaching hauteur, is fairly general and is not limited to graduates based on race or family wealth and status, and undoubtedly now includes female alumnae. Now "#ITooAmHarvard" plans to change attitudes at the institution.