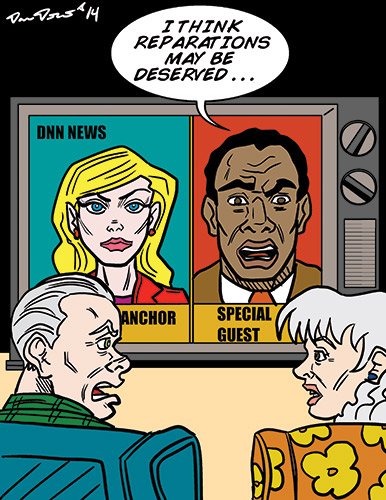 "When they start talking about reparations, they mean entitlements, which will raise our taxes."
Stories this photo appears in:

John Conyers of Detroit was first elected to Congress in 1964. In every session he has filed a bill for Congress to consider reparations to African Americans. Year after year the bill has generated little interest. Several black intellectuals, including Randall Robinson and Charles Ogletree, have also made cogent arguments for reparations but with little result.