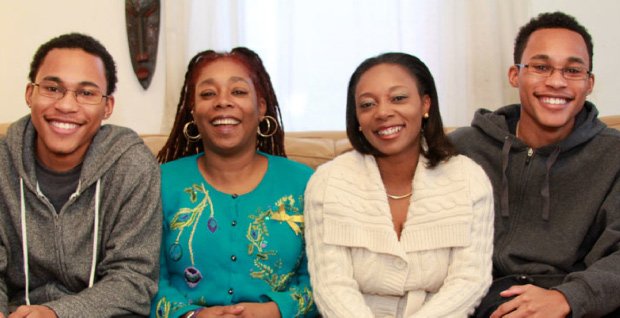 (From left to right): Demetri Flaherty, grandmother, Nancy Beckford, mother, Shelley Flaherty and twin brother, Chance Flaherty. Demetri, Nancy and Chance have been diagnosed with glaucoma, which tends to run in families.
Stories this photo appears in:

Glaucoma often runs in families and, although it is more common in older people, it can strike at any age.