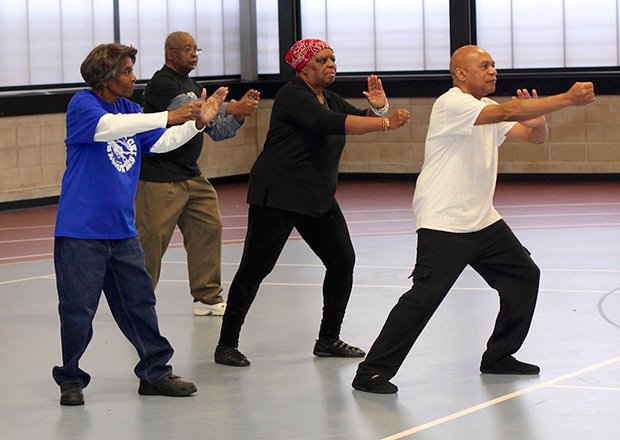 Dorothy Frederick, Nicholas Locker and Adonica Chaplain (left to right) practice a t'ai chi pose with Master Heg Robinson.
Stories this photo appears in:

T'ai chi, an ancient Chinese martial art, consists of a series of controlled and deliberate movements called forms. T'ai chi is recommended for people of all ages, particularly older adults, to increase strength, flexibility and stamina. Research has found that it also improves the mood.