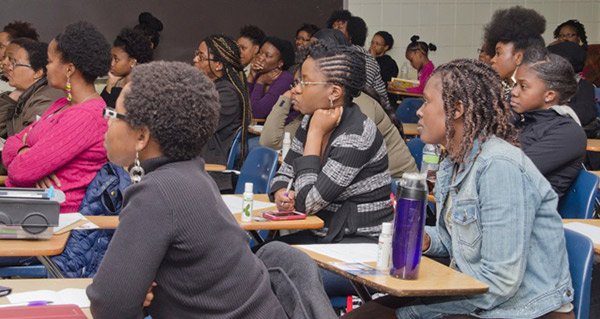 Boston's Natural Hair Meetup members attend an organization event to hear about topics related to natural hair care and styling.
Stories this photo appears in:

When Rica Elysee decided to go natural in 2006, she said it was a "daunting" experience at first, but thanks to a community of "naturals" and the upward trend of YouTubers vlogging about natural hair, she survived it. Now she manages the popular Boston's Natural Hair Meetup, which has 525 members whom she calls her "naturalistas."