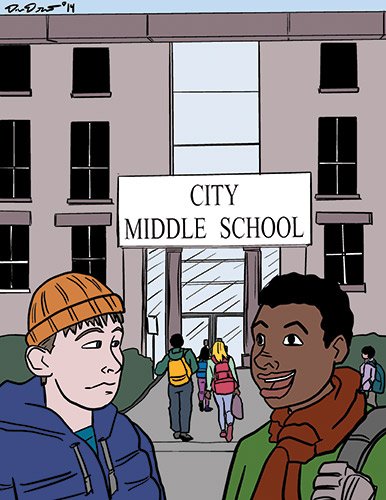 "I don't know what I'm going to be when I grow up, but today I plan to be an A student."
Stories this photo appears in:

Athletes in the Olympics have the benefit of knowing quite a bit about their competitors and the looming contest. That is not the situation in the work-a-day world. People usually have to perform against faceless standards of excellence. When students are in school they are usually even unaware of their ultimate goal except that they understand the value of achieving high grades in their courses.