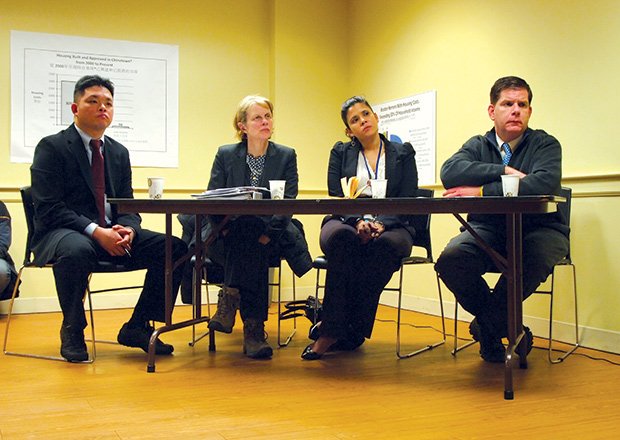 Mayor Marty Walsh listens as Chinatown residents discuss rent increases and the growing lack of affordability in their neighborhood. Joining Walsh are Chinatown liaison Deny Ching, Department of Neighborhood Development Director Sheila Dillon and Office of New Bostonians Director Alejandra St. Guillen.
Stories this photo appears in:

Last Wednesday, housing activists in Boston's Chinatown met with Mayor Marty Walsh and members of his administration seeking help in stemming the displacement of low-income residents of the city's densest neighborhood.