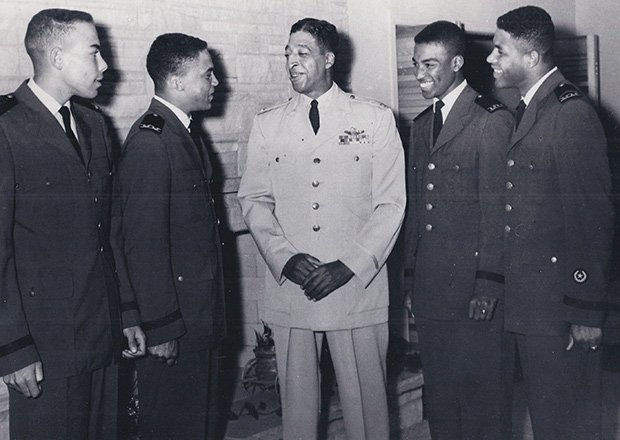 Col. Hubert L. "Hooks" Jones (center) was part of the famous Tuskegee Airman unit that flew for the Air Force in World War II. Later, he served as a professor of air science at the Tuskegee Institute.
Stories this photo appears in:

Black History
Over the years, people around the nation have asked me what was it like to be a black cadet at the Air Force Academy; and they are right to do so since the experience at the time — forged in the midst of racial segregation and the Civil Rights Movement — was foreign to anything within my experience or culture. The situation certainly spawned a number of "interesting circumstances," and none was more bizarre and instructive than the "Hooks Jones Story."