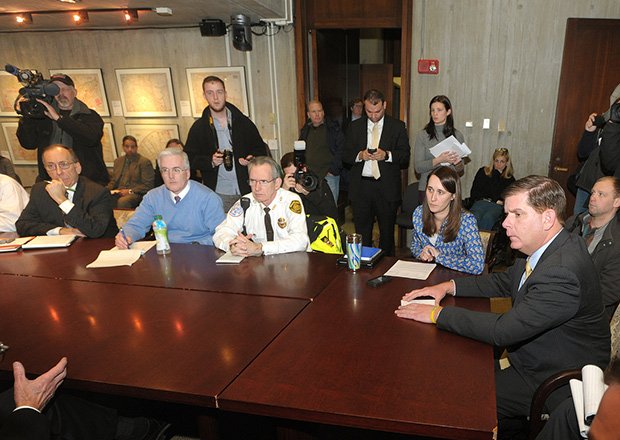 Mayor Marty Walsh meets with reporters to discuss the city's response to an impending January snow storm.
Stories this photo appears in:

When Mayor Marty Walsh meets with cabinet members to plan for a snow storm, the whiteout conditions aren't just on the city's streets. Despite campaign trail promises to build an administration that is reflective of the diversity of the city at every level, the highest level of his administration remains overwhelmingly white.