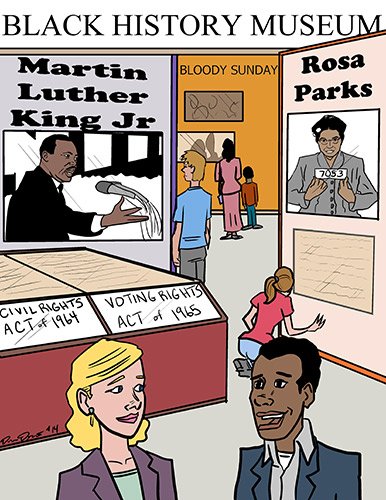 "Man, we sure have a lot to learn."
Stories this photo appears in:

Black History Month is the time every year to learn more about the travails of the descendants of the Africans brought to America centuries ago. It is the story of an unrelenting drive for freedom, justice and equality. In addition to honoring the commitment and heroism of African American forbearers and their allies, it is also important for readers to assess that history to determine what errors were made and what other strategies might have been more effective.