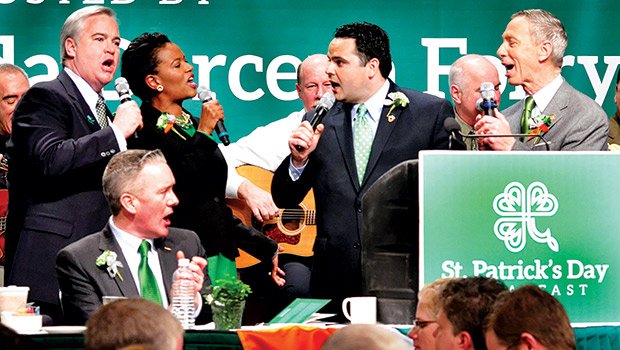 State Sen. Linda Dorcena Forry joins South Boston politicians in song at the annual St. Patrick's Day Breakfast. (l-r) at-large City Councilor Michael Flaherty, state Sen. Michael Rush (seated), Forry, state Rep. Nick Collins and U.S. Rep. Stephen Lynch.
Stories this photo appears in:

A change of mayoral administrations, rapidly rising real estate values, looming threats of gentrification and the redevelopment of Dudley Square were among the major stories of the last year.