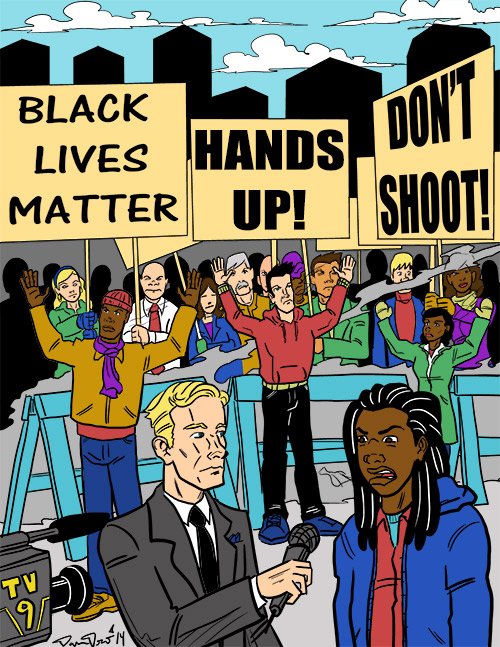 "These protests are really against all the injustices of the criminal justice system"
Stories this photo appears in:

Many Americans consider as racist acts both the shooting death of the unarmed Michael Brown and the failure of the grand jury to indict his killer, Ferguson police officer Darren Wilson. Such incidents of police abuse occur all too frequently. Racism has been a human affliction for centuries.