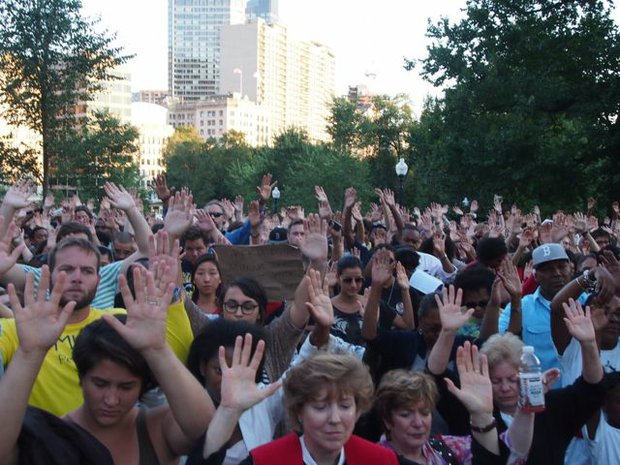 Stories this photo appears in:

A national call to end state violence against Black people.
The BLM Ride, organized in the spirit of the early 1960s interstate Freedom Rides to end racial segregation, is a call to action organized by advocates based in several states in close collaboration with the Organization for Black Struggle (OBS) and Missourians Organizing for Reform and Empowerment (MORE), the two lead organizations working with the Ferguson community in response to the shooting death of 18-year old Michael Brown.

Images posted on social media by protestors counters narratives by police, corporate media
Social media has played a major role in news coverage of the police shooting of Michael Brown in Feguson, Mo., providing a forum for the black community there and across the U.S. to counter the narratives playing in the white-dominated corporate media.