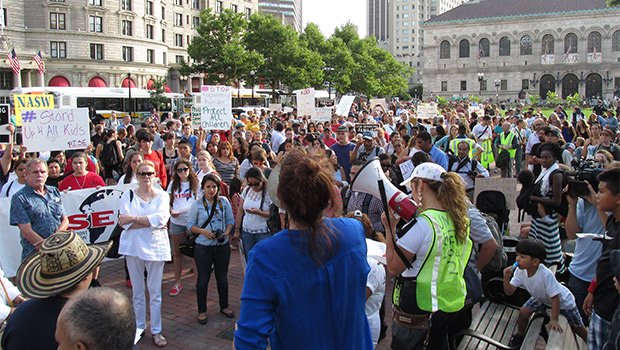 Immigration activists rally at Copley Square before marching to the Boston Common last week. While the GOP-controlled Congress passed a measure that would have expedited deportations of child immigrants, Democrats are advocating evaluating immigrants on a case-by-case basis. (Banner photo)
Stories this photo appears in:

Local immigration supporters called on elected officials to support immigration reform. House Republicans filed legislation seeking to force the Obama administration to speed up deportations.