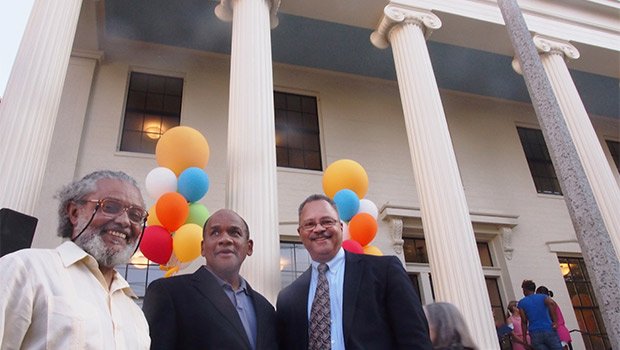 On hand to celebrate the ribbon cutting of the newly-renovated Alvah Kittredge House in Roxbury (see p. 3) are state Rep. Byron Rushing, UMass Boston Professor Kwame Mark Freeman and Northeastern University Vice President for Public Affairs Bob Gittens. (Banner photo)
Stories this photo appears in:

Historic Boston Inc. completed a $3.8 million restoration of the historic Alvah Kittredge House in Roxbury's Highland Park neighborhood and held a ribbon cutting Monday that drew more than 200 neighbors. The building, which formerly served as the headquarters of the Roxbury Action Program, has been divided into five apartments.