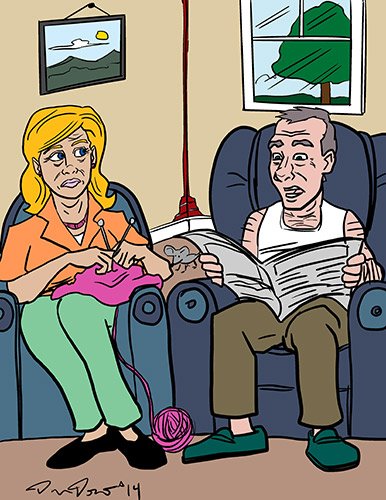 "Maybe we ought to increase our longevity by moving to a more affluent country."
Editor's note: In Fairfax County, Va., one of the wealthiest counties in the U.S., women live to age 85 on average and men to age 82. In McDowell County in W.Va., with a higher concentration of poverty, women live to age 73 on average and men to 64.

Stories this photo appears in:

The life expectancy of its citizens is one measure of determining the standard of living in a country. One would expect that the industrialized nations would top the list. However, the United States, the greatest industrial power in the world, is by no means number one. According to the United Nations World Health Organization statistics, the U.S. ranks 35th, behind Iceland, Israel, Cyprus, Greece, Costa Rica and Slovenia, and just ahead of Chile and Cuba.