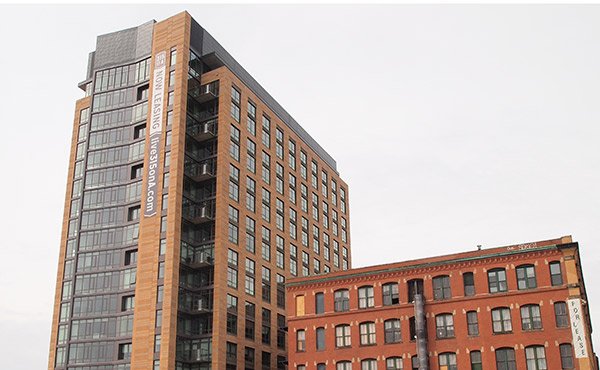 Luxury units in buildings like 315 A Street in South Boston accounted for 69 percent of all units built in Boston. While luxury units are affordable to households with incomes above $100,000, the city's median household income is just $53,900.
Stories this photo appears in:
While activists in Roxbury debate whether the 44.9 percent of units designated affordable there have concentrated too much poverty in the neighborhood, real estate developers in downtown Boston are grappling with a radically different problem — a boom in the construction of $4,000-a-month luxury units that may soon result in a glut.