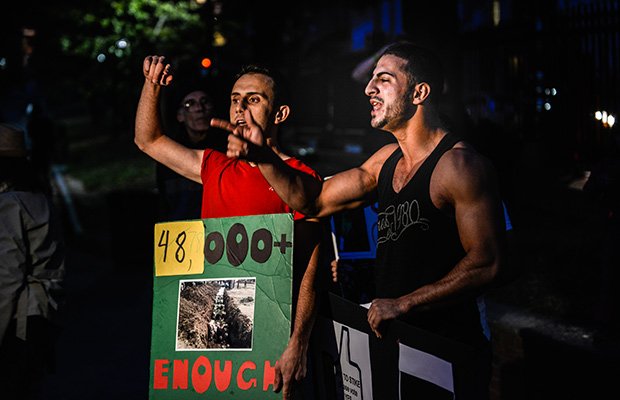 Protesters spoke out against U.S. military action in Syria at a candlelight vigil organized on the Boston Common last week. Though some demonstrators supported U.S. intervention most stood against any military strikes.

Stories this photo appears in:

Nearly 100 people protested American military intervention in Syria on Boston Common last week at part of the National Day of Action hosted by MoveOn.org, CREDO, Progressive Change Campaign Committee (PCCC) and Win Without War.