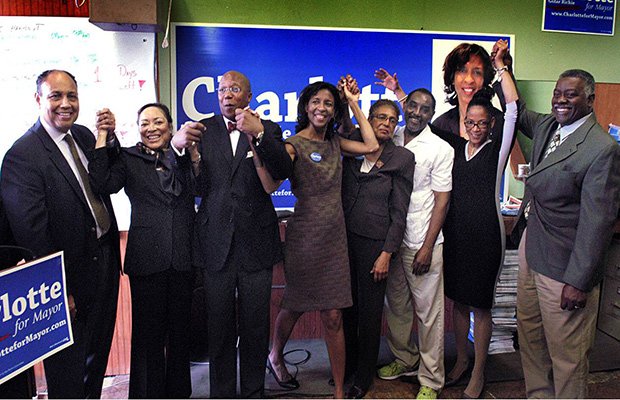 Community and civic leaders endorsed Charlotte Golar Richie for Mayor. (L-R) former Transportation Secretary Richard Taylor, Judge Joyce Alexander London, former Ambassador to Tanzania Charles Stith, Ward 12 Democratic Committee Chair Victoria Williams, University of Massachusetts Boston senior lecturer Tony Van der Meer, CEO of Roxbury Technology Corporation Beth Williams and Louis Elician.
Stories this photo appears in:

It was a busy stretch on the campaign trail this week. Attorney General Martha Coakley joined crowded governor's race. Charlotte Golar Richie received key endorsements. The Election Commissioner warned residents of fraudulent phone polling claiming to be from the Boston Election Department and mayoral candidates tussled over moving City Hall.