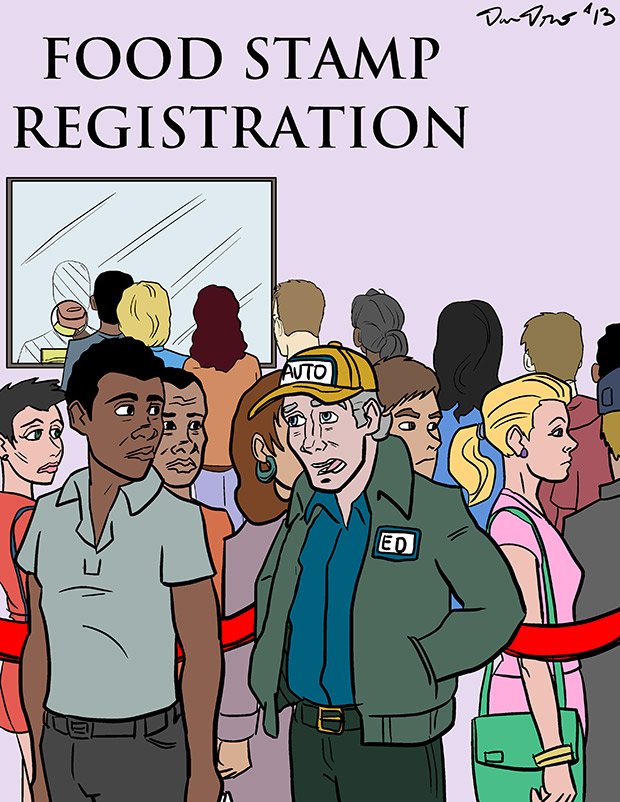 "Man, I'm working full time and still can't afford to feed my family."
Stories this photo appears in:

Protesting employees of fast food restaurants have alerted Americans to a long-continuing problem. Those being paid only the minimum wage do not earn enough to maintain even a modest standard of living. Some conservatives even oppose food stamps or other federal programs to aid the working poor.