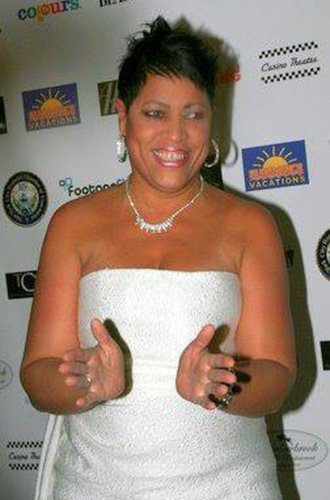 Bridget O. Davis' love of movies led to her launching a film festival.
Stories this photo appears in:

Bridget O. Davis reflects on a decade of her Pocono Mountains Film Festival and its growing audience
Bridget O. Davis founded the Pocono Mountains Film Festival (PMFF). Now in its 11th year, the PMFF has been graced with the presence of such Hollywood legends as Billy Dee Williams, Jack Palance, Joyce Anne Dewitt, Edie Adams, Robert Townsend, Joe Jackson, Cliff Robertson, Robert Vaughn and Fred Williamson.