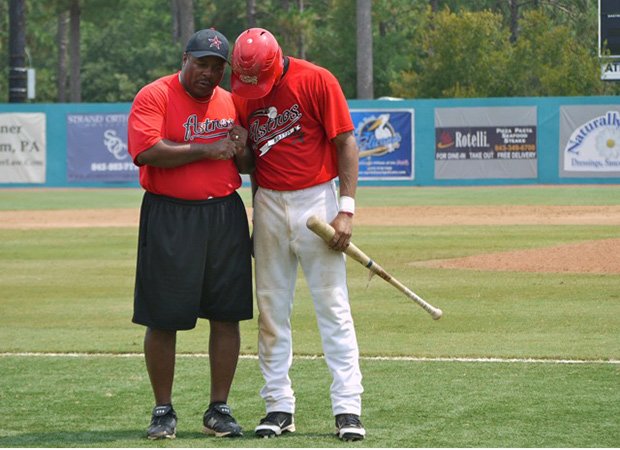 Robert Lewis Jr. founded the Boston Astros baseball program 35 years ago to provide an outlet for inner-city kids to play baseball. Earlier this year, he started The Base, a Roxbury-based nonprofit program that will provide baseball training as well as educational support.
Stories this photo appears in:

Robert Lewis Jr., founder of the Boston Astros baseball program, believes in the power of sports to help boys succeed not just on the field, but in life. He has recently launched The Base, a nonprofit organization that pairs baseball training with educational support.