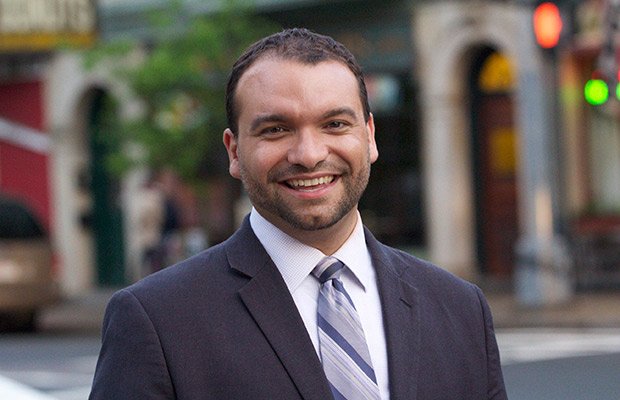 Felix G. Arroyo
Stories this photo appears in:

Last week, Arroyo fired back with a response to the Massachusetts Commission Against Discrimination complaint filed by the employee, Hilani Morales, stating she had made up the allegations against him, changing her story twice. He presented evidence in the form of text messages and office communications that he said contradict the allegations.

Local companies vie for top comedian spot to benefit Boston non-profit, Community Call
Stand-Up Boston Comedy Challenge with Celebrity judges Felix G. Arroyo (Boston Chief of Health and Human Services); Chase Garbarino (founder and CEO of BostInno); Scott Kirsner (Innovation columnist for the Boston Globe); and John Tobin (comedy producer and owner, Theater District Productions), will select the evening's funniest comedian based on material and delivery to raise funds for Community Call.

A simmering battle over the city's banking services came to a boil last week when the City Council overrode a veto from the mayor for the first time in 19 years, passing Councilor Felix G. Arroyo's Invest in Boston ordinance over Mayor Thomas Menino's objections.