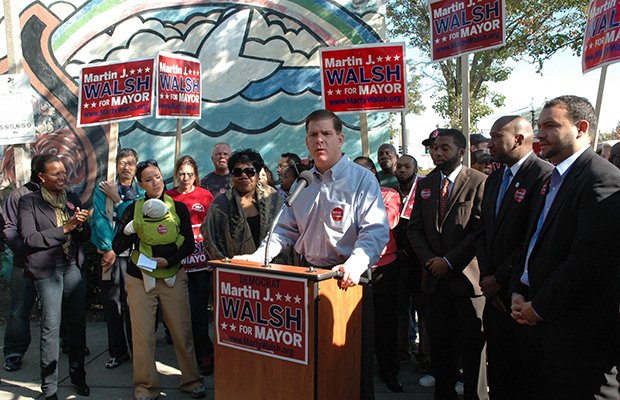 Mayoral candidate Marty Walsh's endorsers include (l-r)state senators Linda Dorcena Forry and Sonia Chang Diaz, state representatives Gloria Fox, Carlos Henriquez and Russell Holmes and at-large City Councilor Felix G. Arroyo.
Stories this photo appears in:

Two weeks ago, when former mayoral candidates Felix G. Arroyo and John Barros endorsed state Rep. Marty Walsh over City Councilor John Connolly in the Boston mayor's race, the focus was on Walsh as observers mulled the duo's ties to him. But as black and Latino elected officials past and present continued to walk into the Walsh camp, the focus among political observers shifted to Connolly and the question of why no black or Latino elected officials, past or present, are throwing their weight behind the councilor.