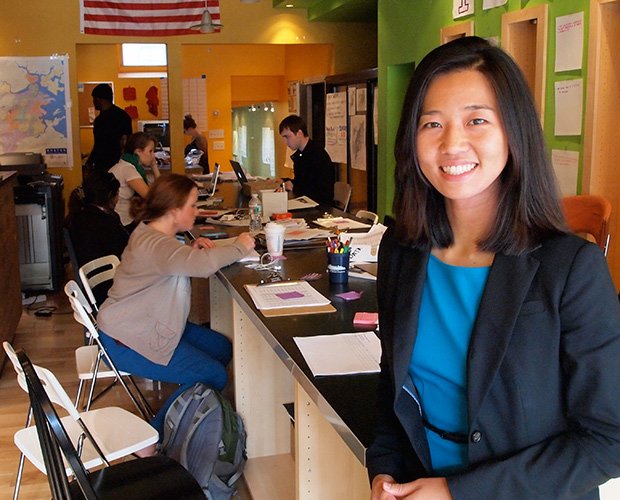 Attorney Michelle Wu finished fourth in the preliminary race for one of the four at-large City Council seats. She will be seated if she maintains even a fraction of her 13,000-vote lead over the 5th-place finisher.
Stories this photo appears in:

Voters in the Sept. 24 Boston preliminary went into the voting booth with 12 mayoral candidates,19 at-large district councilors and as many as eight district council candidates to chose from. Remarkably, political neophyte Michelle Wu managed an impressive fourth-place finish in the at-large field with 29,359 votes — more than 13,000 votes ahead of fifth-place finisher Martin Keough.