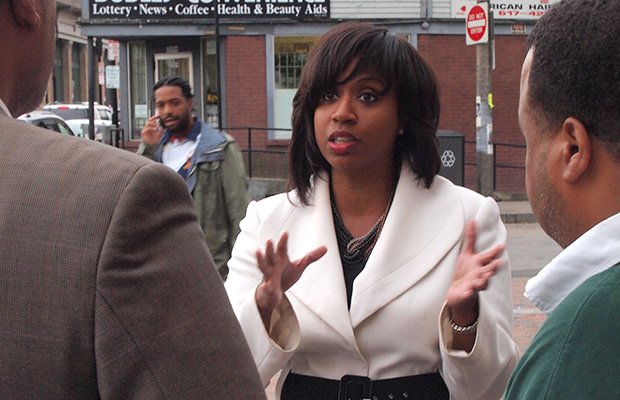 At-large City Councilor Ayanna Pressley garnered more votes in the 2012 election than any other at-large city councilor. She is at the head of the pack of eight finalists vying for one of the four at-large seats on the Boston City Council.
Stories this photo appears in:

In 10 minutes on a sidewalk in Dudley Square, City Councilor At-Large Ayanna Pressley engages in a series of conversations with constituents that outline the highlights of her work over the last two terms.