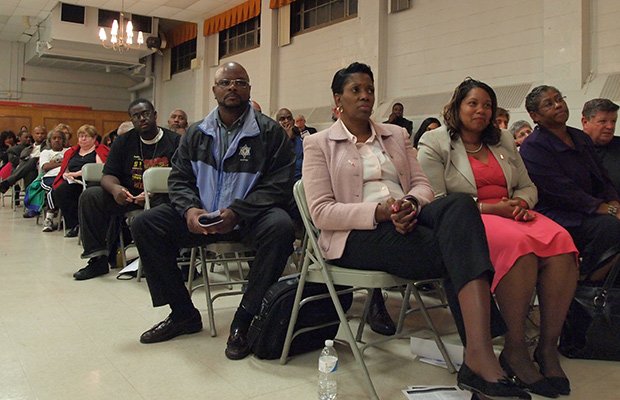 Anti-violence activists gather in the Bromley Heath Community Center to share ideas about stemming the tide of gun violence in Massachusetts. In the front row are (left-right) Ruth Rollins, Kim Odom and Clementina Chery. (Yawu Miller photo)

Stories this photo appears in:

After Kim Odom's son was shot and killed on Oct. 4, 2007, there were two questions that lingered. "Who did it and why," she said. "I wanted to know the root cause. What brought a person to the point in their life where they could take a life."