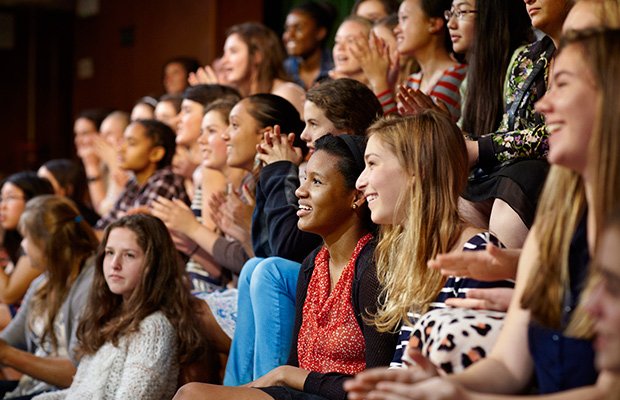 Winsor's small size lets each girl build deep friendships and feel a bond with everyone at her grade level. From fifth-graders to seniors, girls develop unity and spirit as a class through retreats, trips and traditions.
Stories this photo appears in:

In its mission of preparing girls to "contribute to the world," Winsor opens girls' eyes in countless ways. Students build global competencies at every level of the curriculum, including in cutting-edge nonwestern courses. Learning opportunities extend into many aspects of school life, from global speaker assemblies to lunchtime cultural celebrations to international trips and exchanges that take girls as far away as China and India.