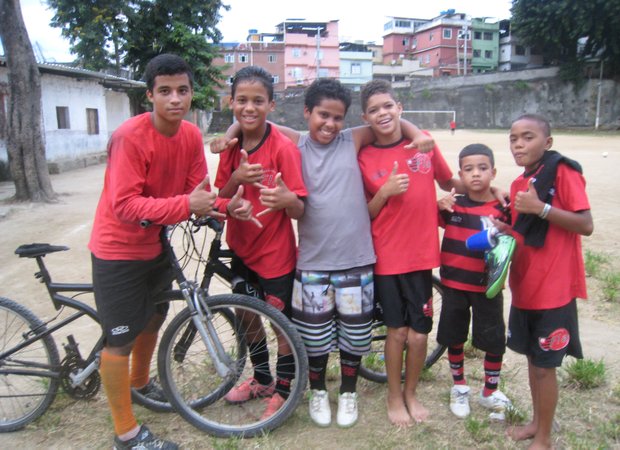 Members of a youth soccer team in the Mangueira favela in Rio de Janeiro greet a visitor to their practice field. (Left to right) Marcelo da Silva Salles, Lucas Lopes Custodio, Isaac Lopes, Wellington Carolos, Bruno Nascimento and George Pereira.
Stories this photo appears in:

For the last eight years, coaches assigned by Flamengo, one of the Brazil's storied "fútbol" clubs, have drilled hundreds of kids from the impoverished slum known as Mangueira to mimic the wizardry of Pelé, Neymar, Socrates and other heroes of the nation's most popular sport.