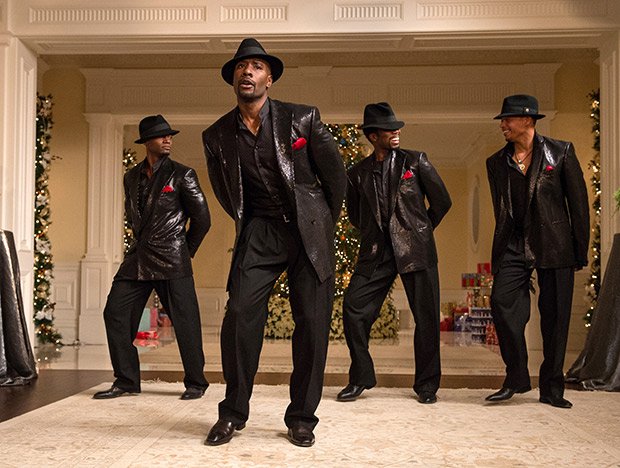 "The Best Man Holiday" reunites the cast of the popular movie "The Best Man" for a sequel set 15 years later. The current cast includes: Regina Hall, Harold Perrineau, Sanaa Lathan, Taye Diggs, Nia Long, Terrence Howard, Melissa De Sousa, Monica Calhoun and Morris Chestnut.
Stories this photo appears in:
When released back in 1999, "The Best Man" was dismissed by some as merely an African-American variation on "The Big Chill," and by others as the black male answer to the sassy sisters dishing the dirt in "Waiting to Exhale." But the romantic romp revolving around a sophisticated set of college grads was actually entertaining enough to stand on its own, and was even well-enough received to land a trio of NAACP Image Awards, including Best Picture. Set 15 years later, "The Best Man Holiday" is an eagerly-anticipated sequel reuniting the principal ensemble for a mix of reminiscing, rivalry and sobering reality unfolding during a very eventful Christmas season.