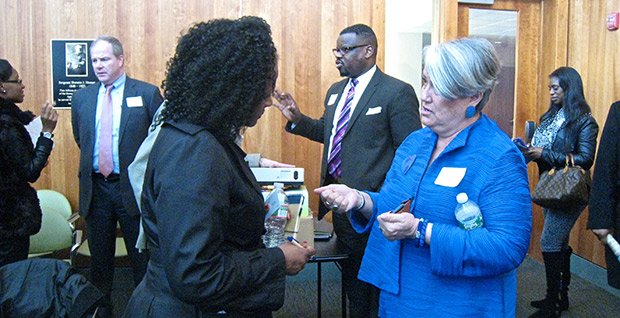 At a Nov. 6 workshop, BRA Director of Business Development Randi Lathrop (front, in blue) and other city officials talk with entrepreneurs interested in retail space in the new Dudley Square Municipal Building, slated to open in early 2015.
Stories this photo appears in:
The Dudley Municipal Center rising on the long-neglected Ferdinand site is already having a dramatic effect on the Dudley Square skyline. When the building opens in 2015 as the new Boston Public Schools headquarters, a new streetscape will also emerge, as retail and restaurant tenants set up shop in 18,500 square feet of first-floor retail space.