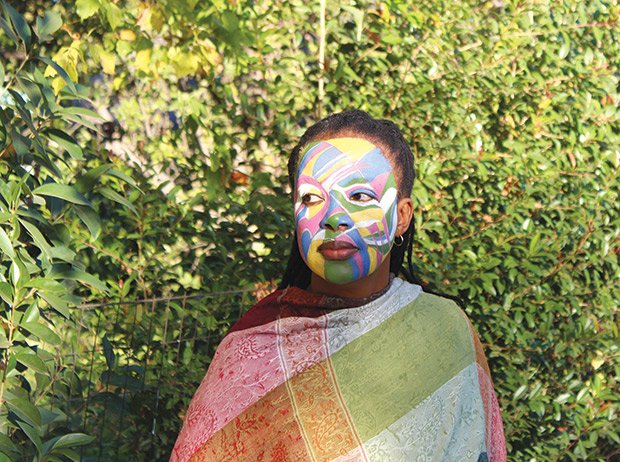 Callahan MassQed Lizzie in South Africa last April. Lizzie lives in Johannesburg, South Africa, and is on the board of an organization named Emthonieni, meaning fountain of life, and works with foster mothers to find homes for children whose parents have died from AIDS.
Stories this photo appears in:

For a month straight, Roxbury resident Dan Callahan spent a few hours each day sitting in a chair in his room, painting a pattern known as a "MassQ" on his face. He documented the experience in short video vignettes and titled it "Month of the MassQ." He has begun an expanded version of the project titled "Year of the MassQ"