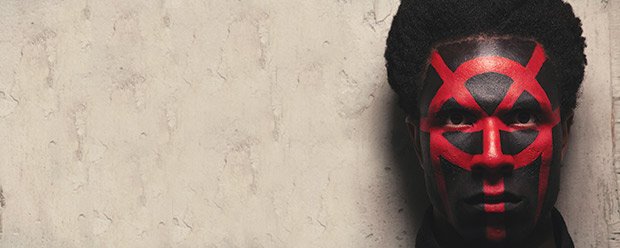 Roxbury artist Dan Callahan created the MassQ above to symbolize "Year of The MassQ." He created the first letter of each word and placed them on top of each other.
Stories this photo appears in:

For a month straight, Roxbury resident Dan Callahan spent a few hours each day sitting in a chair in his room, painting a pattern known as a "MassQ" on his face. He documented the experience in short video vignettes and titled it "Month of the MassQ." He has begun an expanded version of the project titled "Year of the MassQ"