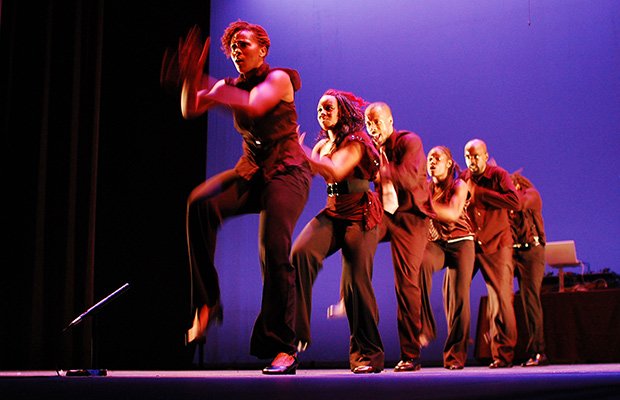 Step Afrika! models its stepping dance routines after the stepping style of African American fraternities and sororities, traditional African dance and other art forms. (Photo courtesy of The Napolean Complex Project)
Stories this photo appears in:

Professional stepping company Step Afrika! is bringing the noise to the Cutler Majestic Theatre at Emerson College and the company expects the audience to return the favor.