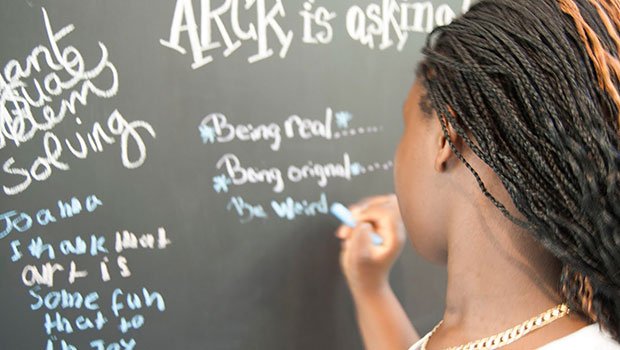 Bergeline Halaire, a sixth grader at Gardner, writes down what art means to her on a chalk board displayed at ARCK's benefit at the SMFA last Thursday. Halaire's work was featured in the art show.
Stories this photo appears in:
Mosaics created by fifth and sixth grade students at the Gardner Pilot Academy (GPA) lined one wall in the main entrance of the School of the Museum of Fine Arts (SMFA) and the student's Arabic calligraphy work lined the opposite wall.