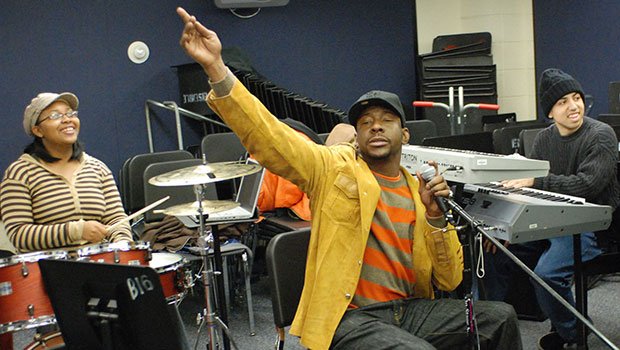 Bobby Brown was one of the original members of New Kids on the Block before he left to start his own solo career. Brown never reached his full potential, but he still continued with his music. Here, he is shown at Berkelee College of Music in 2007 rehearsing with several students.
Stories this photo appears in:

1 Musicians Locals 9 and 535 were chartered back in 1897 and 1915 respectively making them the oldest musicians union in the United States. The Boston's Musician Association (Local 535) was located in the South End where Jazz musicians enjoyed a concentration of several historic Jazz venues. They often left Harlem by train and got off at Back Bay Station in Boston to perform.