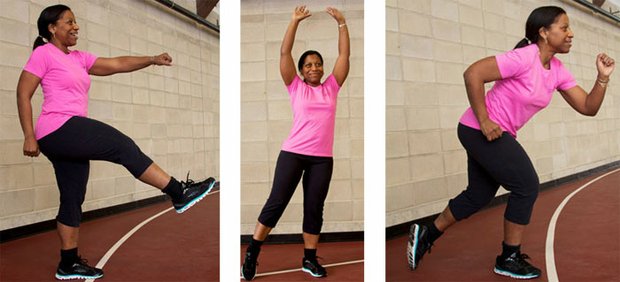 Carla Webster-Reid, a certified group fitness trainer, demonstrates the technique of walking in place.
Stories this photo appears in:

a simple exercise with surprising results
It's easy to come up with excuses not to exercise. Lack of time is one excuse. The cost of gym memberships is another. Yet, there is an exercise that blows all those excuses away.