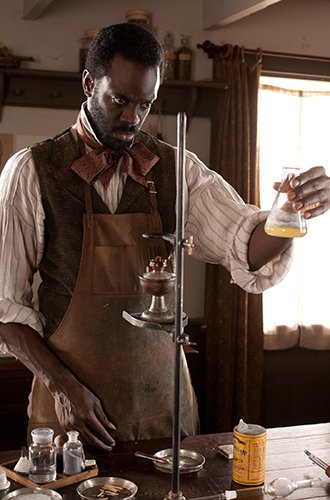 Ato Essandoh as Dr. Matthew Freeman, a former slave, in BBC America's Cooper.
Stories this photo appears in:

Ato Essandoh talks about life, career and the good fortune of having two hit TV shows: Copper and Elementary
After hypnotizing audiences as D'Artagnan, the slave who was mauled to death by dogs in Django Unchained, Ato Essandoh now stars as Dr. Matthew Freeman in the second season of BBC America's highest-rated series premiere ever, Copper. Born in Schenectady, N.Y., on July 29, 1972, Essandoh also returns as Alfredo Llamosa, the fan-favorite former carjacker and a possible replacement for Watson (Lucy Liu) in CBS' Elementary.