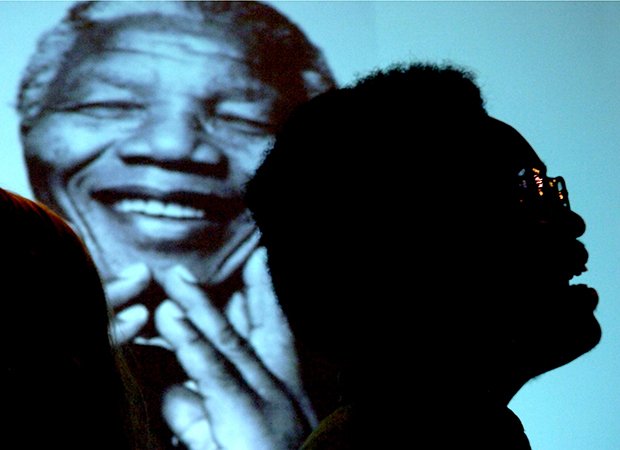 Boston, MA - The 95th birthday of Nelson Mandela, former President of South Africa, was celebrated at the Old South Church on Nelson Mandela International Day. In attendance were hundreds of Bostonians with Governor Deval Patrick and Boston Mayor Thomas Menino as featured speakers. Among the several presentations was the singing of the St Stephen's Youth Program.
Stories this photo appears in:

A diverse crowd of people stood on their feet, clapped their hands and swayed side-to-side as Berklee student Byron Noemdoe sang the Stevie Wonder rendition of Happy Birthday to Nelson Mandela, who turned 95 last Thursday.