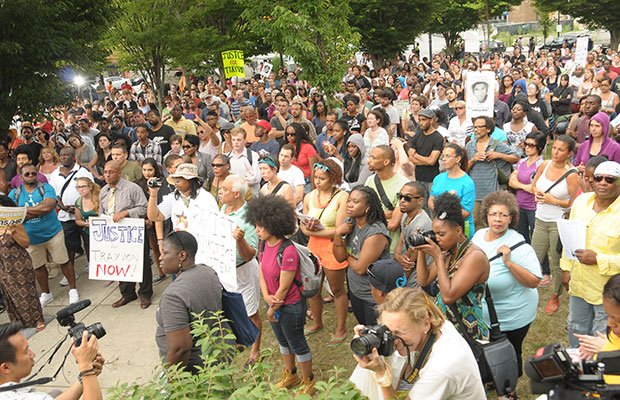 A large crowd gathered to protest in Dudley Square on Sunday in reaction to the acquital of George Zimmerman in the shooting death of Trayvon Martin.
Stories this photo appears in:

Editor's note: The acquittal of George Zimmerman by a Florida jury in the death of 17-year-old Trayvon Martin unleashed a torrent of opinions. Here is a sampling of those reactions from Sherrilyn Ifill, Randi Weingarten, Marian Wright Edelman and Rashad Robinson.