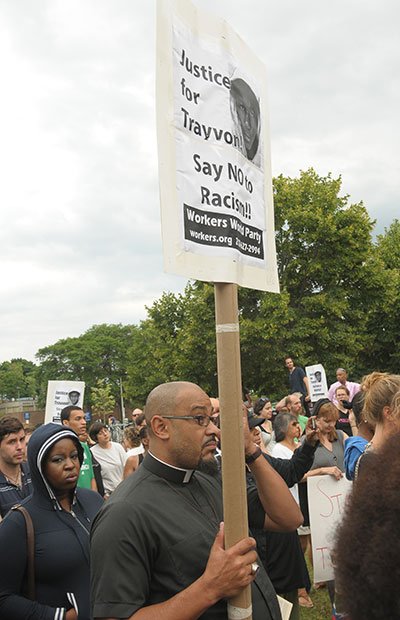 Protesters met at 6 p.m. on the corner of Dudley St. and Washington St. on Sunday, following the verdict in the Zimmerman trial.
Stories this photo appears in:

America is racist at its core. I used to doubt this simplistic claim. Today I cannot. The murder of Trayvon Martin demands total, simple, honesty. A jury in Florida failed us. We have not seen a moral failure this grave since a similarly all-white jury in Simi Valley, Calif., in 1992 acquitted the four LAPD officers who beat Rodney King.