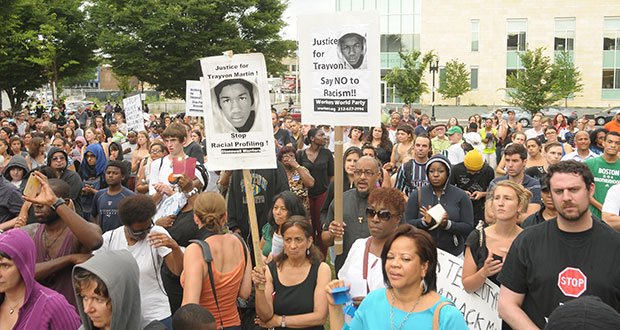 Crowds gathered in Dudley Square on Sunday night to protest the not guilty verdict in the trial of George Zimmerman for the shooting death of Trayvon Martin.
Stories this photo appears in:

America is racist at its core. I used to doubt this simplistic claim. Today I cannot. The murder of Trayvon Martin demands total, simple, honesty. A jury in Florida failed us. We have not seen a moral failure this grave since a similarly all-white jury in Simi Valley, Calif., in 1992 acquitted the four LAPD officers who beat Rodney King.