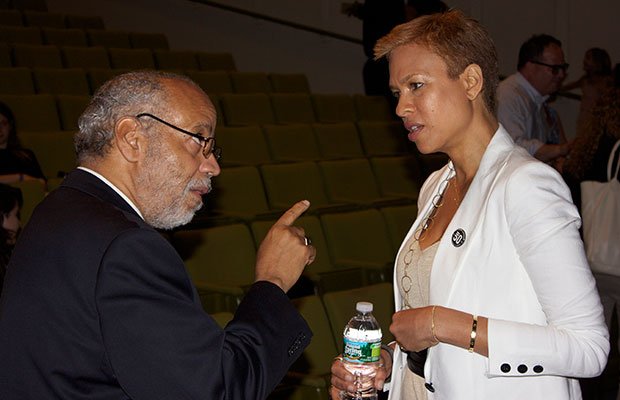 Tonya Lewis Lee speaking to one of the attendees from the afternoon program at the Museum of Fine Arts "A conversation with Tonya Lewis Lee." The program was part of the Roxbury International Film Festival (RIFF). (L-R): Attendee and Tonya Lewis Lee.
Stories this photo appears in:

East Meets West … with a critique of Ming Tsai's Blue Dragon restaurant in Fort Point Channel. Summertime Fun … with a movie review of The Way Way Back, written and directed by Nat Faxon and Jim Rash, and starring Steve Carrell , Toni Collette, and Sam Rockwell. Coming up … for all you General Hospital fans out there, the Wilbur Theatre presents Steve Burton (a.k.a. "Jason Morgan") and Friends this Saturday, July 13 at 3 p.m.