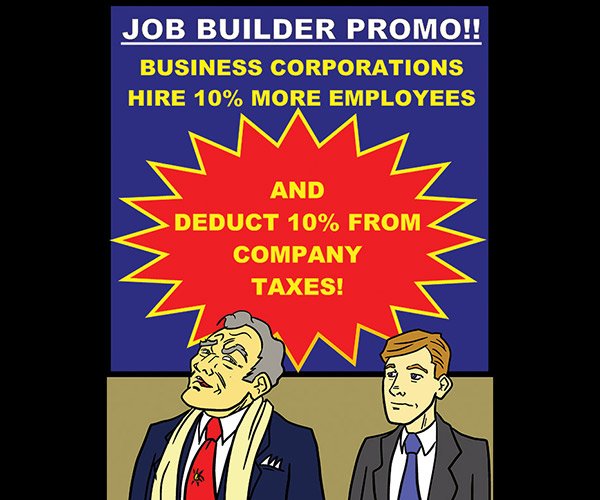 "Make sure we get in on the tax break. We'll worry about the jobs later."
Stories this photo appears in:

Corporate tax credits and concessions reduce the state revenue available to finance the public's business. State Auditor Suzanne Bump seeks the authority to assess these programs to determine whether such tax expenditures are truly beneficial.