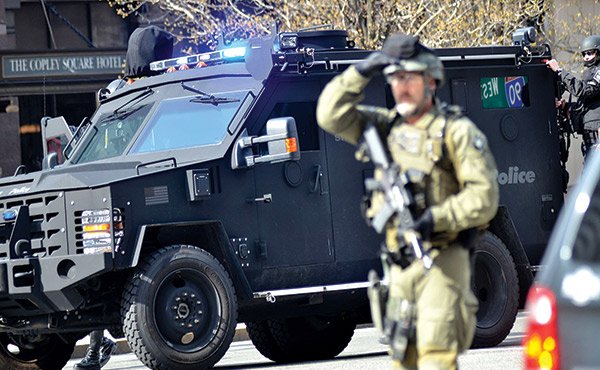 Police SWAT teams converged on the area of the bomb explosions at the finish line of the Boston Marathon last April.
Stories this photo appears in:

From the departure of Mayor Thomas Menino and the resulting political shakeup to the school assignment policy, Boston underwent major changes in 2013, and not all of them good. The tragic marathon bombing and ensuing days-long manhunt for the perpetrators also left an indelible mark on the city.