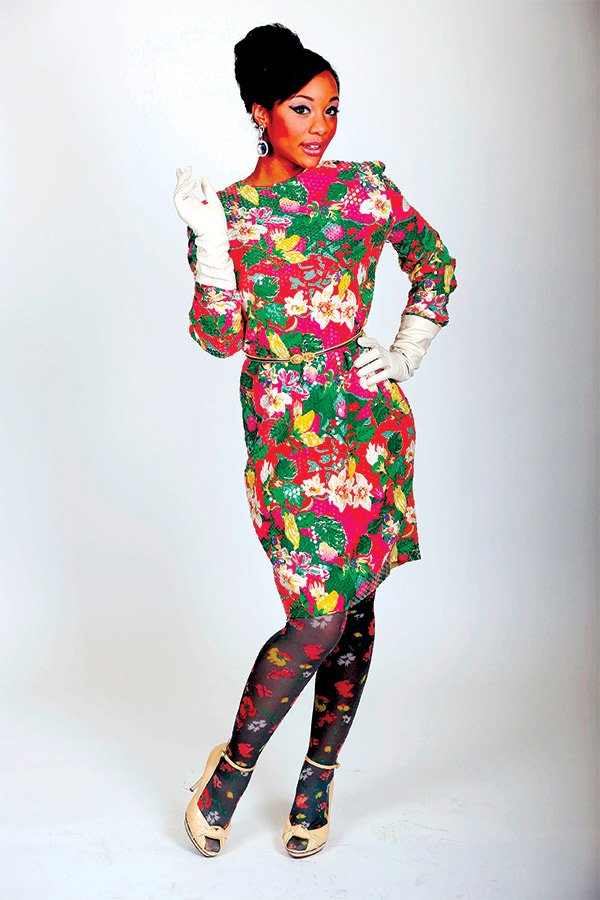 The Kreyol Bazaar features jewelry and clothing created and styled by local artists, such as this floral dress provided by VanaVain Vintage and Jewelry created by Sylvie-Anne Salomon for her line V-Anne Designs.
Stories this photo appears in:

Crowded parking lots and garages and never-ending lines can suck the fun out of holiday shopping and giving. Some Boston-based organizations are trying to put the fun back into holiday shopping by hosting holiday arts markets with free admission.