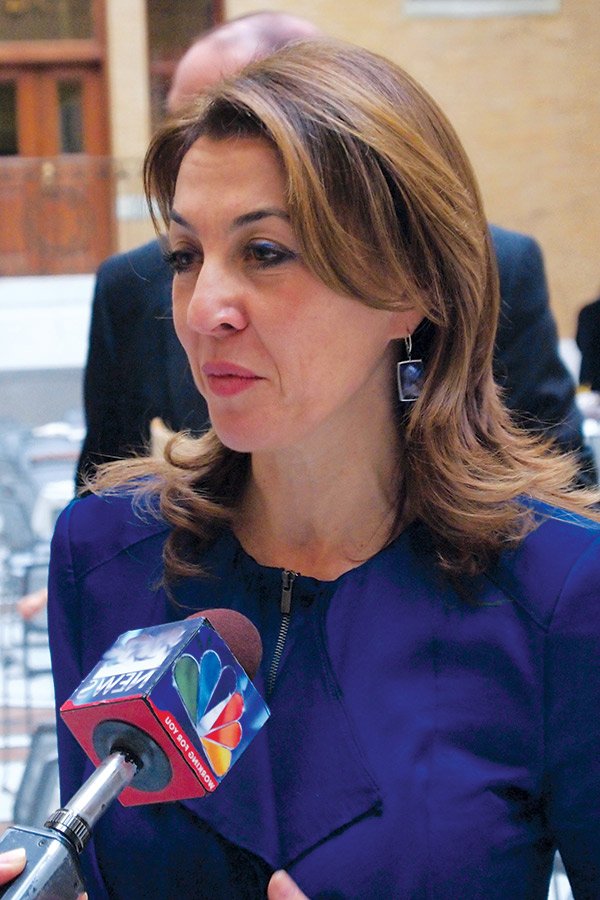 Massachusetts Immigrant and Refugee Advocacy Coalition Executive Director Eva Milona says President Obama could defer deportations until Congress approves immigration reform. The Obama administration has deported nearly 2 million undocumented immigrants, more than any previous administration.
Stories this photo appears in:

In many ways, 2013 should have been a good year for immigration reform advocates. The Senate voted in June on immigration reform legislation that would grant the estimated 11 million undocumented immigrants currently in the U.S. temporary legal status and a pathway to citizenship within 13 years.