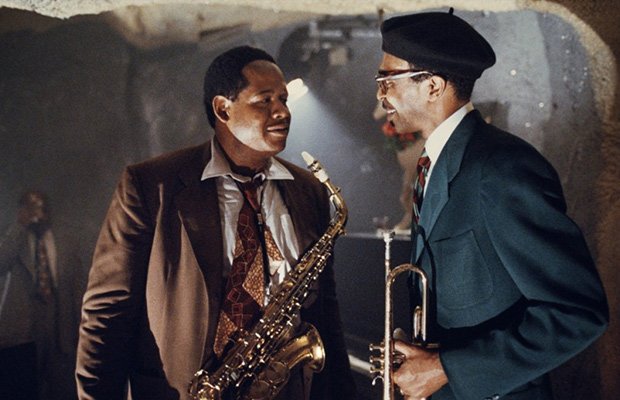 Whitaker (L) played jazz saxophonist Charlie "Bird" Parker in Clint Eastwood's Bird.
Stories this photo appears in:

A versatile talent, Forest Whitaker is one of Hollywood's most accomplished performers, receiving such prestigious honors as an Academy Award for Best Actor for his performance in The Last King of Scotland, as well as a Best Actor at the Cannes Film Festival for Bird. He talks about his latest outing as the title character in Lee Daniels' The Butler.