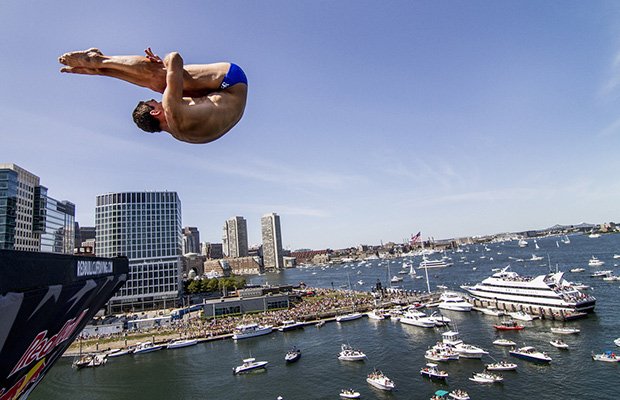 The Red Bull Cliff Diving Competition returned for a fifth year to the Institute of Contemporary Art in Boston (the only American city on the international tour) on Aug. 25. Divers leapt off of the ICA rooftop 90 feet into the Boston Harbor. Czech diver Michal Navratil pictured.
Stories this photo appears in:

"In the MIX" looks at the recent Jay Z and Justin Timberlake concert, the 2013 Red Bull Cliff Diving World Series, the Pomodoro restaurant and several upcoming music events around Boston.